To exchange a thought...is transponding the realm of reality attached to knowledge exchanged by more than one at a time. It is that special
ability to corrolate a written word into an understood precept or concept of a reader. May my thoughts shared OPEN DOORWAYS!
We use large text for the Vision impaired.
Annlee is also vision impaired.
We are not shouting! Thank you...Annlee


The real secret of great success is learning the joy of doing your best no
matter what job your doing at the time. Even a simple task such as mopping a floor can be rewarding if you find the joy within the task..........
So many today, bring gripe to a task insomuch that the task is no longer a joy. However, a greater way exists...simply do the task with joy!
one simple way is to smile while working. A SMILE IS PURE JOY!!!!!!


The magic of life is the beginning of understandment within one's own self by looking for that which others see of them. Which simply means...Learning to view yourself as others see you every day. And, making the changes so they view you as you desire to be viewed.
WHICH MEANS: BE OPEN TO CHANGE AND THEREFORE
BE WILLING TO CHANGE DAILY.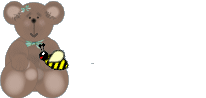 A hug can say silently more than words........
For it is a sharing without spoken language...
For a hug is a statement and a gift!
SO GO HUG SOMEONE RIGHT NOW!!!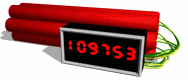 WORDS ARE LIKE DYNAMITE..................
SO CHOOSE THEM WELL WITH ALL
THOUGHT...BEFORE YOU SPEAK ANY!!

TO BE ALL YOU CAN BECOME:
Simply keep an open heart, soul and mind allowing change to
bring new understanding attached to wisdom which is the
light of love understood and shared. For change is the secret
that reveals those hidden doorways we must open to clean out so that a fresh newness can begin, and so that we can become
all that we can be while living upon this planet called Earth.
For example unto those who continue to say:"I can't do...."....
I SAY TO SAY UNTO YOURSELF:"I can do...I can try".....
"I CAN CHANGE!"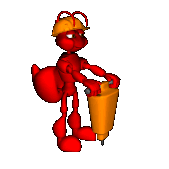 PERSISTENCE TO LEARN IS A GREAT UNDERSTANDING INSIDE.
FAILURE TO DO SO....SIMPLY
MEANS ONE REFUSES TO TRY.......
ONE WHO SAY'S: " I CAN'T DO IT"
REALLY IS SAYING: "I WON'T TRY"
HAVE YOU TRIED PERSISTENCE?


Like a tractor...Plowing continually fields for planting......So
must each individual learn to plow forward and quit looking
to the past unplowed fields. Moving forward to learn, to grow, to gain knowledge and understanding is the real key to
GROWING UP AND SMELLING THE ROSES GROW

ONE CANNOT LEARN TO SWIM..............IF
ONE REFUSES TO EVEN GET FEET WET....
THUS....REFUSAL TO TRY....DROWNS........
BUT ACCEPTANCE TO LEARN BRINGS
THE ABILITY TO SUCCEED...........AMEN!


Computers reveal a good example upon concepts of people. Some learn the how too's simply by trial and error. Others simply deny to try learning......
In both cases they each can operate and use a computer..THE REAL
DIFFERENCE IS THE ONE WHO LEARNS IS ABLE TO SURF THE
WORLD AND ACCOMPLISH MANY THINGS EASILY EACH DAY.
But, the other hides like the proverbial mouse always hungry never fed!


COMPLAIN COMPLAIN COMPLAIN:
Those three words bring understanding to a great hault.........
Simply because complaining soon becomes a norm and that
regretably brings no avenues of learning to bare...and leaves
no gateway to overcome, and becomes simply a bad habit.
WOULD THAT I WOULD...OR COULD LEAVES SO
LITTLE ROOM LEFT FOR SALLYING FORTH ALIVE.


HOW FEW UNDERSTAND EVEN THAT
"LEAVING THE BARN DOORS OPEN"
IS NOT A GOOD THING TO DO!


TO BE OR NOT TO BE....BRINGS MANY A PERSON
INTO DIFFICULTY WITHOUT OR WITHIN....WHICH
EVER BECOMES BY INDIVIDUAL CHOICES MADE.
WOULD RATHER I GAIN..THAN LOOSE...SO I TRY!


HOME OR CASTLE? WHATEVER
NO MATTER...IT'S ALL WHAT
YOU YOURSELF MAKE IT!
I LIKE """HOME""" MYSELF!



LEARN TO BE AS WISE AS THE OWL....THE OWL WHO LEARNS BY WATCHING...GAINS BY VIEWING LIFE.......
FOR LEARNING ONLY COMES BY WANTING IT...AND
IT ONLY COMES BY BEING WILLING TO LEARN NEW
THINGS BY CHOICE. DO YOU CHOOSE TO LEARN?



Unto all things upon the Earth..a little rain must fall.....And matters not if the rain is good or bad..FOR ALL THINGS MUST GET WET!......How one applies the rain is the secret!.........
FOR HOW THE RAIN IS APPLIED IS HOW THE GROWING GROWS OR STOPS...........
THE TOTAL CHOICE IS UP TO YOU!
ARE YOU STILL AFRAID OF GETTING WET? NAY I SAY....LET IT POUR!


Grin and bare it..or grin and loose it in life.........
Or simply learn to grow with all things always...
ONLY YOU CAN CHOOSE: GOOD/BAD????


BINGO!!! EITHER LEARN TO SAVE..FOR ALL KNOW SPEND...
EITHER GAIN OR LOOSE..IT'S YOUR OWN CHOICE
AND, this simple rule applies on home, work, weight, looks, wisdom,
understanding, abilities, and every other aspect of human life......
SO? WHAT DO YOU CHOOSE FOR YOURSELF EACH DAY????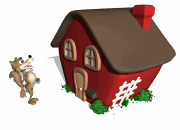 BLOWING IN THE WIND....to no avail...
WHY IS THIS SO? Or! IS IT NOT SO????
The world has pondered and so have you...
COULD I...SHOULD I...WOULD I....I.......
Wisdom says..."YOU SHOULD KNOW"


Life is like a piece of toast.........sometimes..................
JUST RIGHT....UNDERDONE....OR BURNT.............
You are the electricity controller in YOUR LIFE.........
so YOU DECIDE HOW YOU WANT YOUR LIFE!


A bird in the hand is worth more than two in the bush.....................
FOR TO HAVE ONE FOR SURE..IS BETTER THAN NONE......
And, to know the understandment therein: IS VERY WISE!
Are you satisfied with one for sure? Afraid to come outside???
YOU AND YOU ALONE MAKE JOY OR TEARS WITHIN........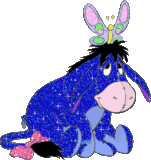 TO DREAM......OR
NOT TO DREAM...
THAT'S A ??...........
BUT....I SAY UNTO YOU..YOU
CAN DREAM!

ARE YOU AFRAID TO CLIMB?
DO YOU NOT UNDERSTAND...
all living things must learn to climb every single day on Earth?
FEAR PREVENTS SOMETIMES
AND, that is so very very sad.......
CLIMB MY FRIEND...BE NOT
AFRAID...SLIPPING IS EASY
SUCCES TAKES PRACTICE......
PRACTICE CLIMBING NOW!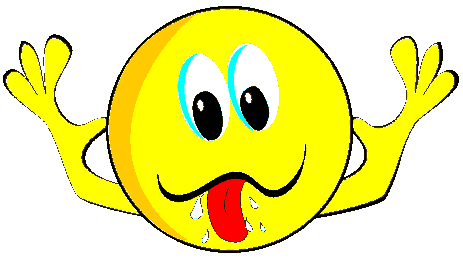 LAUGH
AND
YOU
LAUGH
WITH
MANY...
CRY.....
AND CRY
ALONE.



LIFE IS LIKE THE CHANGING TREE FROM SEASON UNTO SEASON IN ORDER TO LIVE. Your life lives only if your willing to change with the flow of life itself...For when you refuse, say cannot to yourself..YOU ARE DYING............
BECAUSE YOU ARE DENYING right to changing YOU!


A TINY DAISY....so small and pretty...yet tender and delicate.....
reminds me of an old tyme story...................
THE END OF ALL THINGS IS BUT THE BEGINNING...AS
THE WORLD IS THE FERTILE GROWING GROUND UPON
WHICH YOU GROW OR WILT...ALL BY SELF CHOICE!



A DIFFERSE LIFE IS BETTER THAN ONE
SO DEEP THAT AIR MUST BE SUPPLIED
Insofar, that so many still venture far too deep without considering the need for air!

Remember....It is you.......
YES YOU..............THAT
CONTROLS DESTINY
...........YOUR DESTINY
RUN FROM ALL FEAR


Sadness arrives upon everyone's life at some time...However, some have learned how to handle it a better way. They have discovered there comes a time..YOU MUST LET IT GO!....but
someothers desire to never release it at all..and sadness becomes
the controler rather than the entity which should be controlled.


A joker in every crowd..Oh My! What should I do?...........LEARN I SAY UNTO YOU THE BIGGEST SECRET OF THEM ALL........Learn to "laugh" at your-self too!
But...LEARN ALSO WHEN TO STAND UP AND DEFEND
YOUR OWN HONOR WHEN YOU KNOW YOUR RIGHT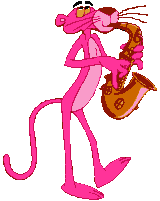 LIFE CAN BE VERY VERY SERIOUS..AND......IT
SHOULD BE SERIOUS SOMETIMES:..............BUT
also learn that life is meant to be enjoyed and played with most of the time. Release that inner child and let it come out to play..MAYBE..just rolling in the grass can take all blues away..PERHAPS..riding in a toy wagon would bring joy again..CERTAINLY...YOU HAVE
NOTHING TO LOOSE..BUT ONLY SOMETHING
TO GAIN IF YOU LET YOUR CHILD LOOSE.........
so come on! Let's go play! Be a kid again TODAY!

UNTO ALL I SAY UNTO
YOU...FAITH IS THE KEY
LOVE IS THE WAY
TRUTH UNTO ALL
SEEK AND YE FIND..........
ASK AND IT'S OPENED....
KNOCK AND COME IN....
GOD DOES LOVE YOU!!!


A sharing from Book Three of the Hray-Mah series:
A tidbit from:.......Chapter Fifth-teen
Demons, Attacks but Rejoice O Children
As the Holy Spirit Directs
The stratagem of Satan is to deride mankind from the Love
of God, by making man think he is a God unto himself. By
false planning and false scheming and by utter trickery Satan
has been plying his ideologies around the world for many
thousands of years, with great deceit Satan has been
keeping himself hidden and in the background of all evil
concepts and ideas which abound throughout the world.
Satan's strategy is to remain hidden and therefore
unobtrusive to the eyes of people. Behind hidden veils has
Satan worked his dark works of damnation and persecution
towards the Children of God Almighty.
Satan has unleashed all his unholy demons to destroy souls
eternally from the Simplicity of the Gospel of Jesus Christ of
Nazareth. Satan's hatred is un-searchable and indefinable
by man's mind. How, or why Satan, (who was a CREATION
OF GOD ALMIGHTY) fell into thinking he was or is as god
will be revealed to us in the future. But fall, he did. And in this
great falling Satan's Hatred for all of God's Creation has
grown continually. Satan hates everything and everyone
associated with God, or with the Son of God; who is God.
Satan is un-savable as are the fallen angels who turned
completely from God Almighty to follow the LIES OF
LUCIFER.
Satan is not all seeing, nor is he all knowing; and Satan can
not be all present everywhere at the same time. But, at his
command are myriads of demons who follow his beck and
call; and keep him informed about the things going on in the
world. Satan's demons are unseasoned and they do posses
at times the bodies of human beings exactly as shown within
the Holy Scriptures. Satan's demons are unrelenting in their
constant attacks against the Children of God.
Ole Pabear sure prays your growing in thought!
Amen
Pabear48